Greetings, my Fellow Sisters in Flow. Question, have you ever come back from the grocery store only to find that one of your food purchases was destroyed in transit? That's what happened to a bag of corn tortillas I had planned to make white people tacos with. But instead of flinging the broken tortillas across the room in a fit of rage, I transformed trash into treasure by making…tortilla chips!.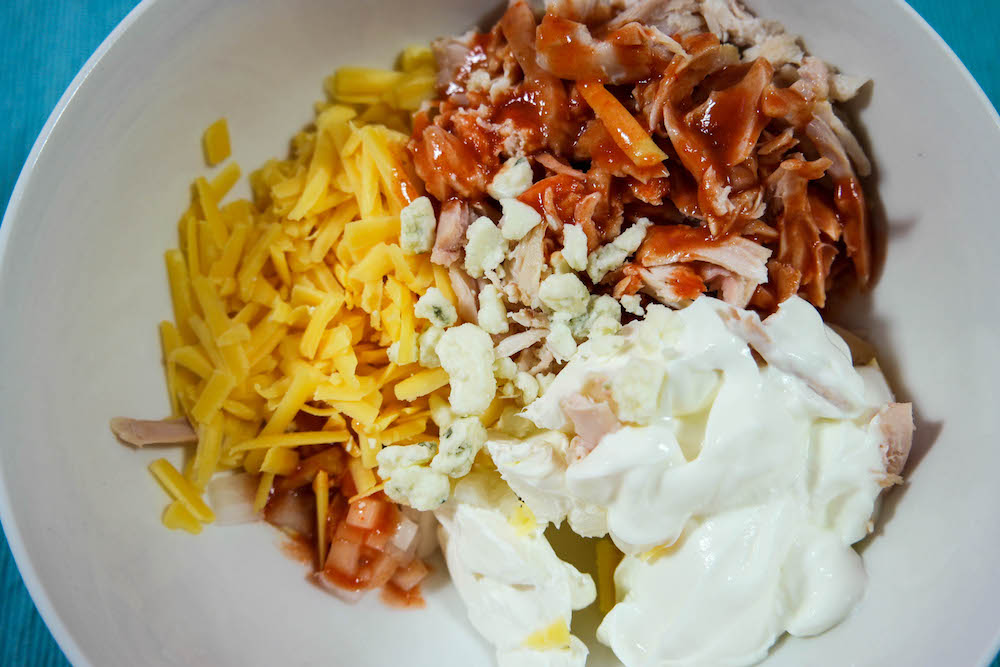 Of course, with a chip MUST come a dip, and I had some leftover rotisserie that needed a purpose in life. And so, this cheesy chicken dip was bornt.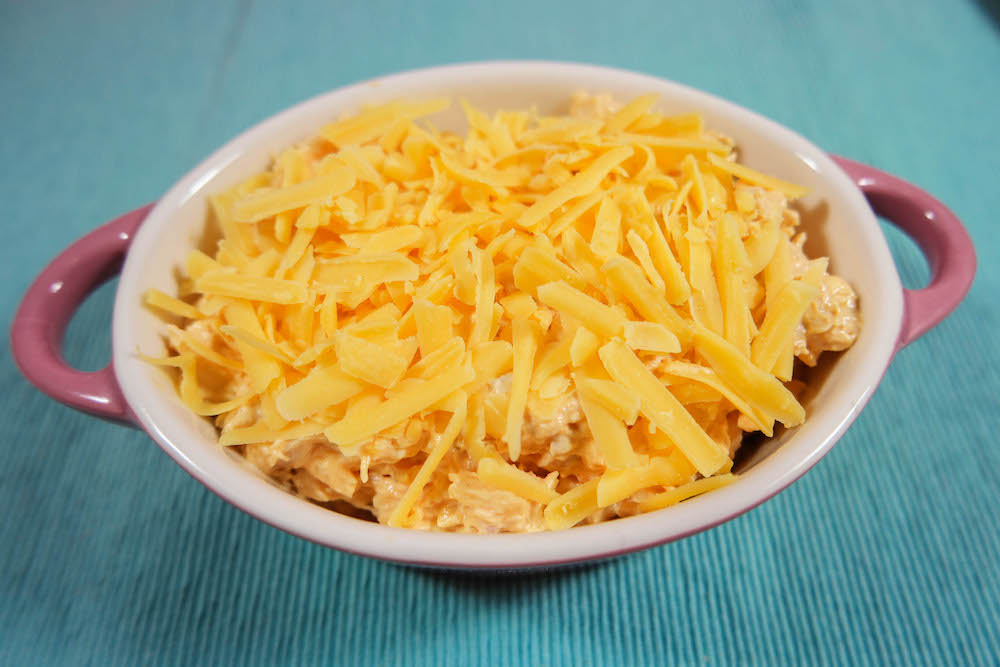 This is the kind of dip that is easy to make (especially because you can incorporate leftovers and stuff that's already in your fridge), but will still impress horngry friends. So if you feel like sharing, bring this dip to your next new moon gathering or Nic Cage movie marathon.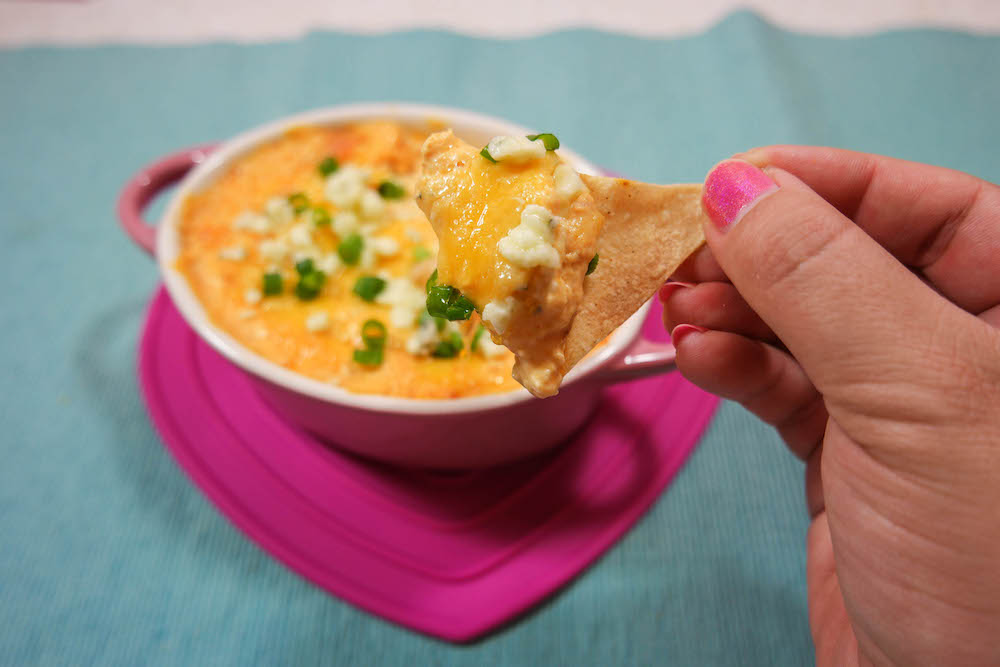 Even those who doth not bleed will be impressed by your ability to turn a clumsy accident into pure, unadulterated, snack bliss.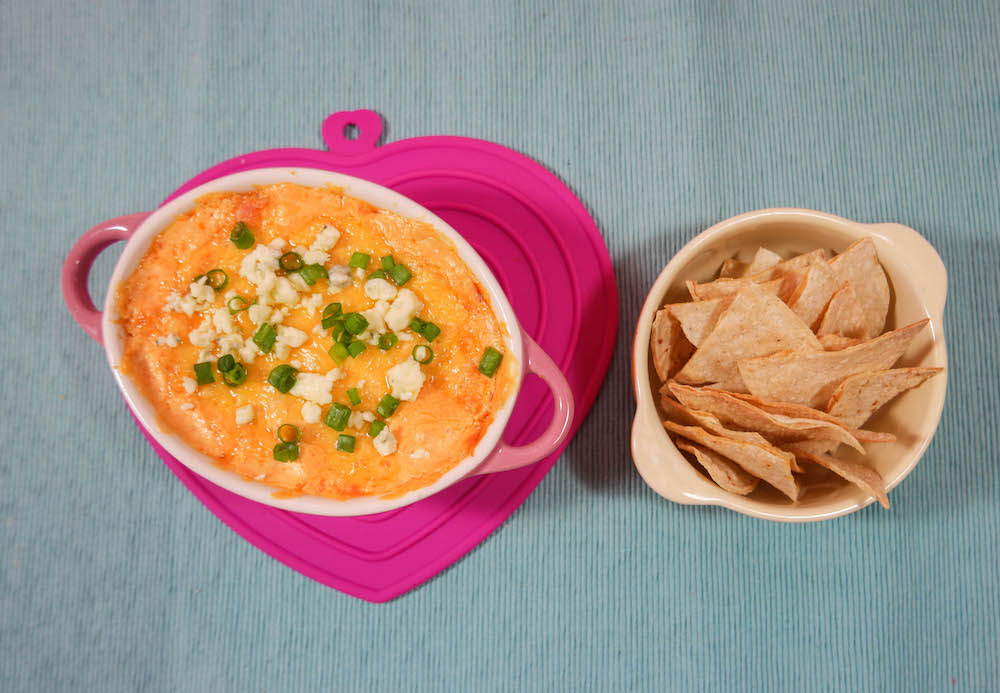 F*cked Up Cheesy Buffalo Chicken Dip
2017-10-21 22:18:53
Ingredients
½ cup sour cream
1 tablespoon chopped green onion
1 cup shredded rotisserie chicken
½ cup cream cheese
2 tablespoons diced white onion
1 cup cheddar
1 tablespoons blue cheese
3 tablespoons Frank's Red Hot Sauce
1 pack of corn tortilas
paprika
salt
extra virgin olive oil
Instructions
Mix together sour cream, chicken, cream cheese, white onion, cheddar, blue cheese, and hot sauce in bowl.
Pour mixture into ramekin or other small oven-safe dish and bake for 30 mins.
After cheese forms a delicious bubbling crust, sprinkle on more blue cheese and top with diced green onion.
For the tortilla chips
Cut up tortillas into triangle shapes.
Spritz with some extra virg, and sprinkle with salt and paprika.
Bake at 350 for 5-7 mins, turn over, and bake for another 5-7 mins.
BloodFeast https://thebloodfeast.com/