If you follow me on the socials, you might know that I wrote a piece for The Cut's I Think About This A Lot column about a pivotal moment in early aughts pop culture: Ally Hilfiger's burrito breakdown on MTV's Rich Girls. Basically there are two people in this world: Those who have watched Rich Girls and those who have not. Over the years I have met kindred spirits who were obsessed with the show and lamented that the only way to currently watch it is through low-res YouTube clips. These are my people.
Anyway, when I was writing the story a few months ago, I had the idea to create a Bloodfeast recipe inspired by this important moment in our lives. Introducing the Rich Girls Burrito.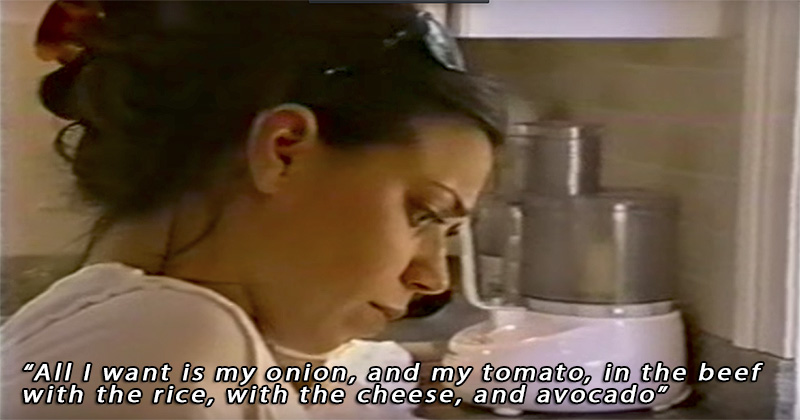 This burrito was pretty simple to create, as Ally listed the ingredients in her distressed chant. It's got all the makings of a perfect period foods dish.
When I got home I realized that organic cheese was MOLDY! So RUDE. Luckily I had a back-up cheese, a non-organic sharp cheddar Tillamook. That's what I get for being bougie! (Even though it's Kraft lol.)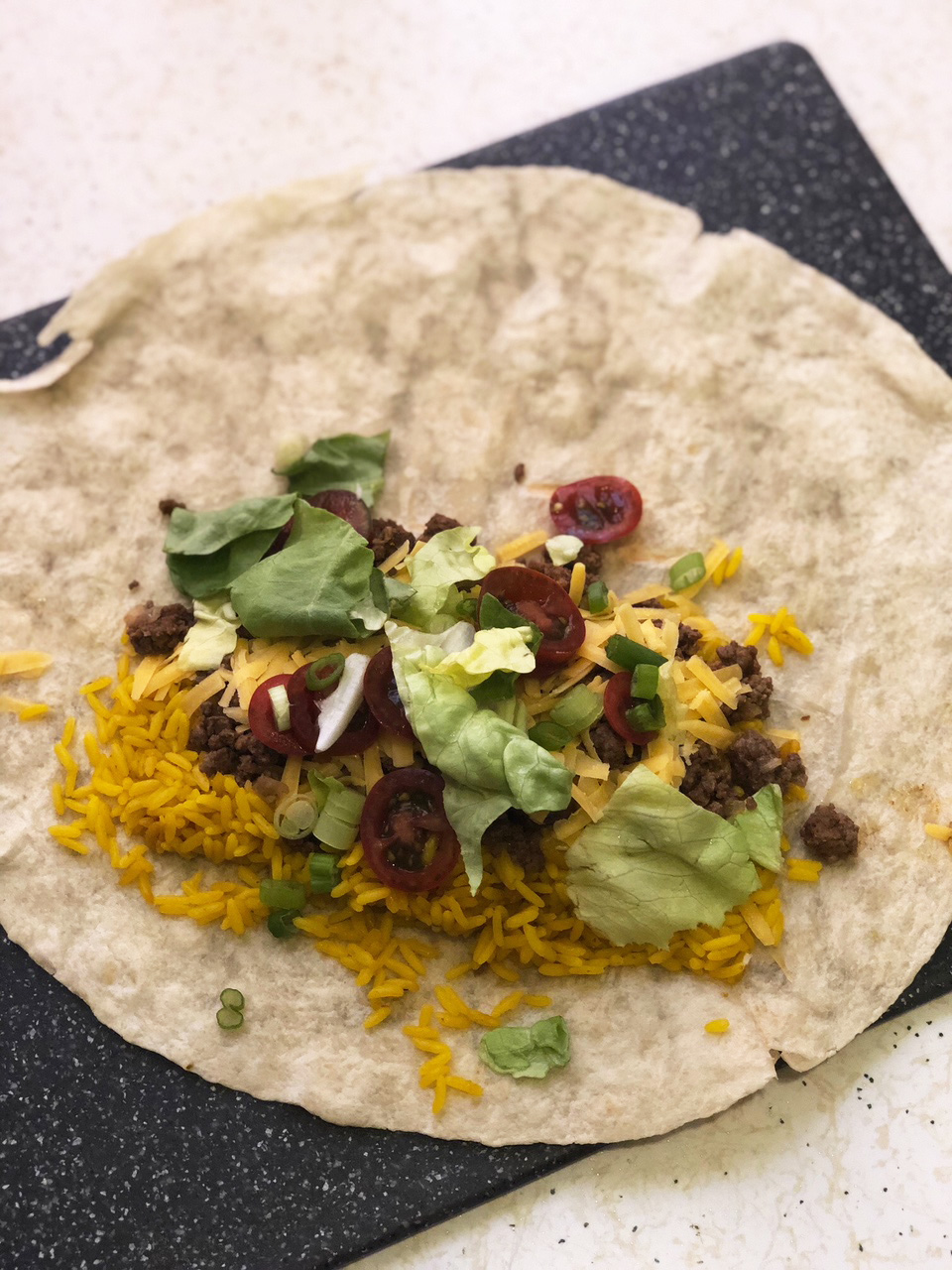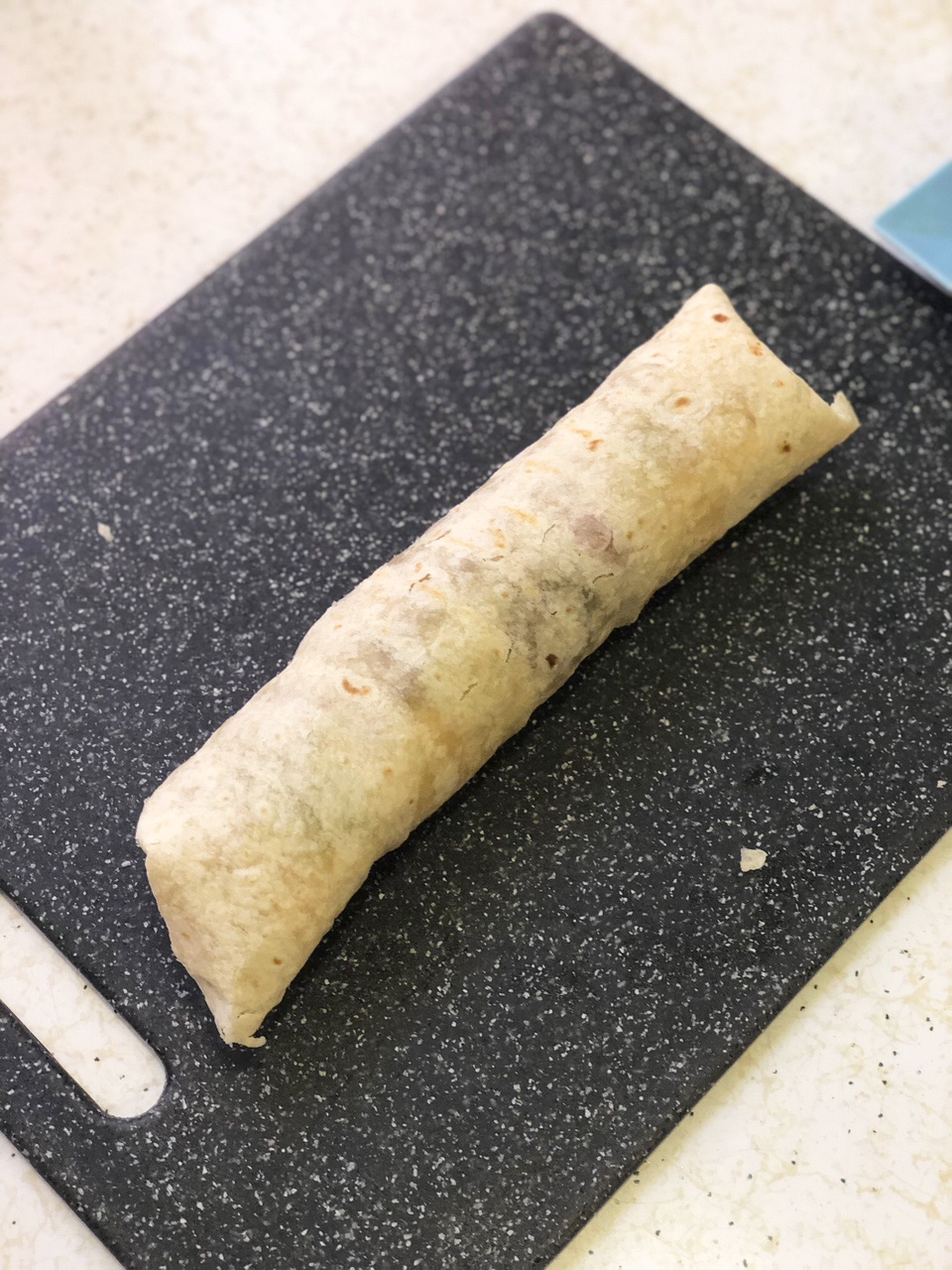 That looks like how my old friend Carolina would say, a "porno burrito."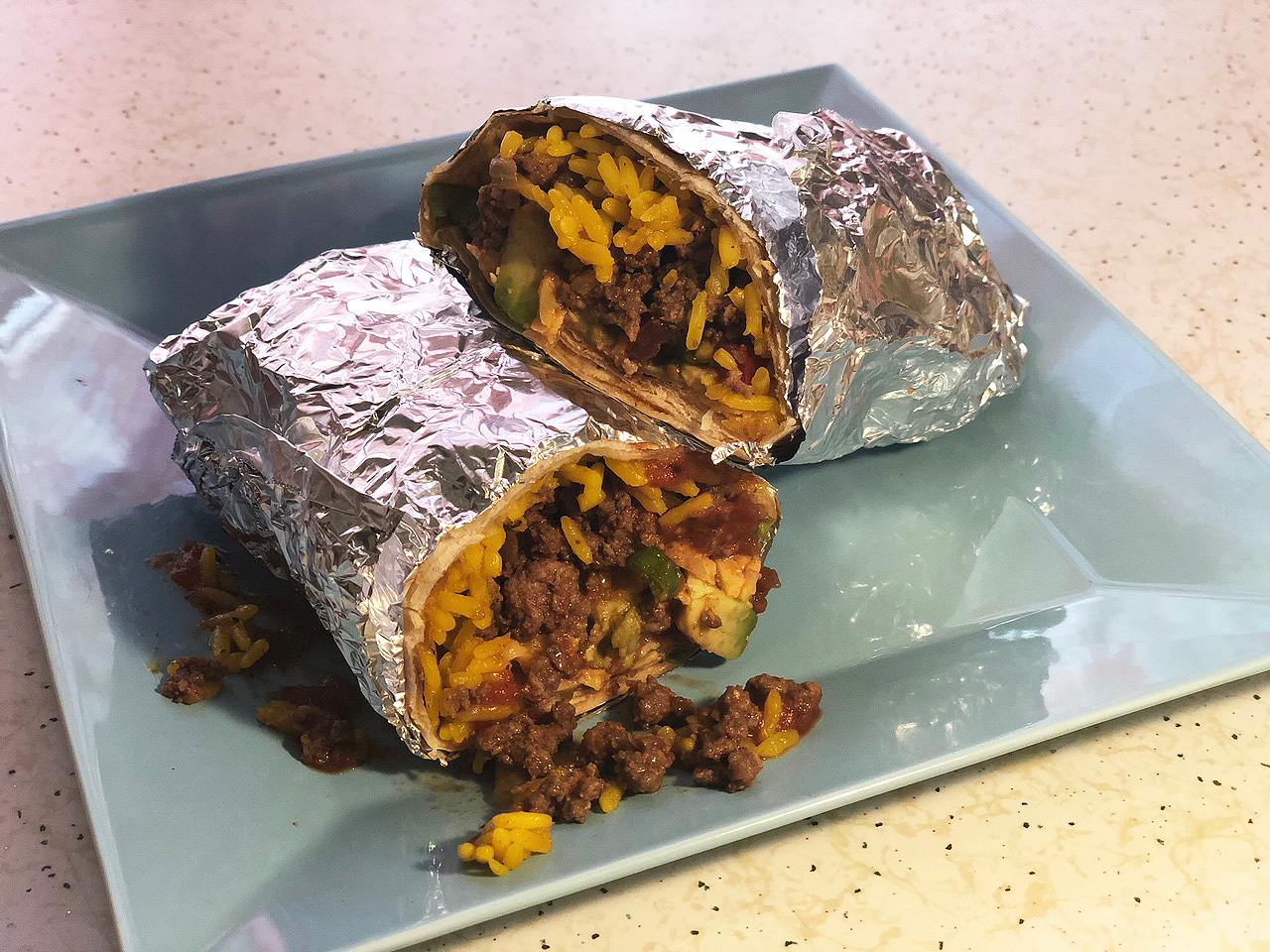 Bless you, Ally.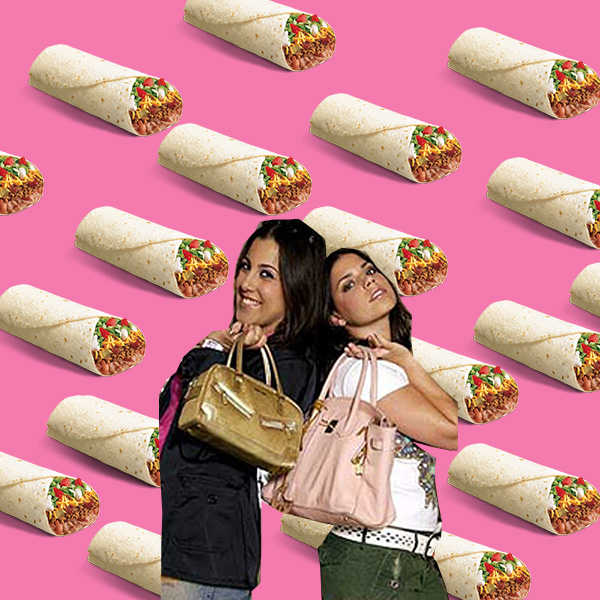 The Rich Girls Burrito
2020-01-16 15:09:15
Ingredients
1 lb ground beef
large tortillas
cheddar cheese
1 tomato
1 avocado
1 diced medium onion
1 tsp cumin
1 tsp garlic powder
1 tsp chopped fresh garlic
salt to taste
1/2 tsp pepper (I used white pepper)
1 tsp paprika
1/2 tsp chile powder
salsa of your choice
Spanish rice (my shortcut was to use some delicious boxed Goya rice because Ally don't got time for scratch)
Instructions
Pour a bit of oil in a skillet over medium heat and cook the onions with chopped garlic until the onions are soft and translucent. Add the beef and cook about halfway. Add the cumin, garlic powder, chili powder, paprika, pepper and salt (to taste).
I always heat my tortillas up on a pan so they brown/crispy only a tiny bit. You still want them to be soft enough to roll.
Add Ally's dream ingredients and roll that bad boy up.
Top it off with some salsa and you are good2geaux.
Notes
How to roll a burrito: https://www.pinterest.com/pin/459789443189988272/
BloodFeast https://thebloodfeast.com/