Gather 'round, my Bleeding Beauties. For the first time here on Bloodfeast, we're making a dessert! Yes, this B has finally made you something SWEET. I know you're probably like, "Boo, you whore. Isn't eating sweets while you're on your rag a total stereotype for a reason? BECAUSE IT'S TRUE? How dare you make us wait this long." My apologies; I am so selfish. I've got SUCH a salt tooth. I swear on my Buffy the Vampire Slayer (the movie) DVD that we'll get down with some real chocolate treats in the future. In the meantime, let's get horny over these butterscotch blondies.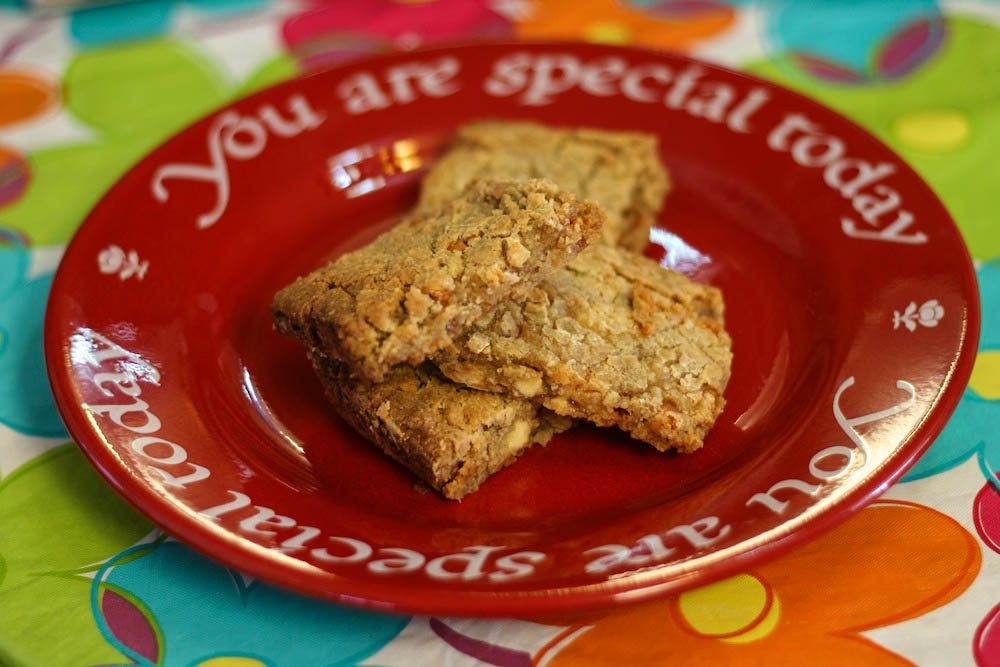 When I made these, I was in the middle of doing that super hip, grain-free, asshole elimination diet known as Whole30. Because I hate authority and like to break all the rules all the time, I ate one of these blondies. After that it was downhill and I only made it to Whole22. Sorry but a good chef MUST try out her own dish. I ain't about to play us like that! And you know what? It was mutha fuckin' worth it.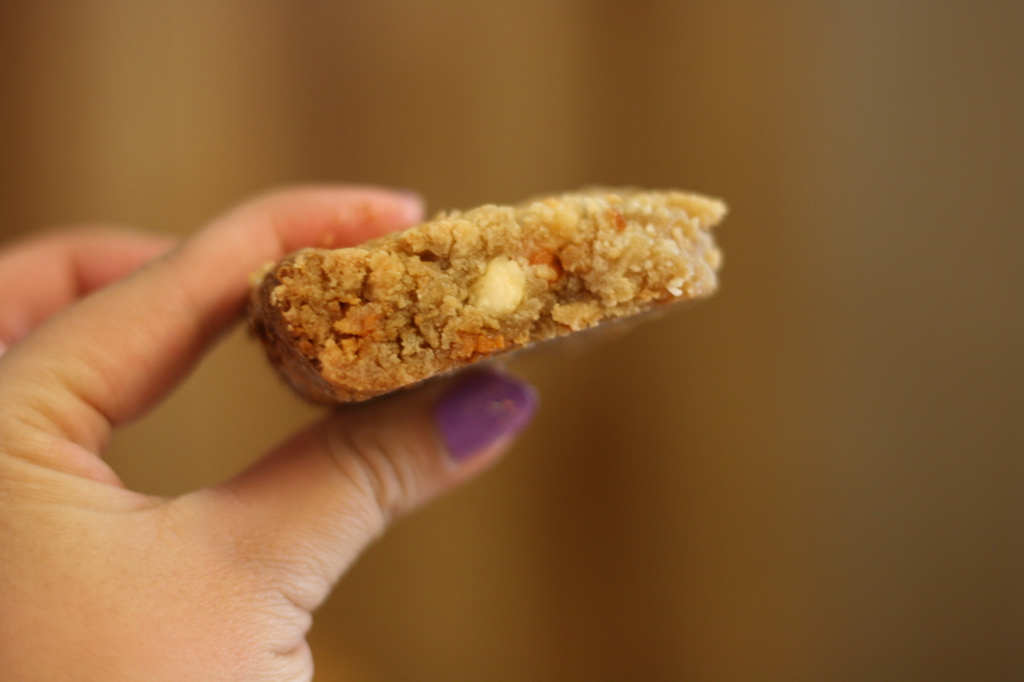 (Originally posted on The Hairpin.)
Bloodfeast Blondies
2017-10-09 23:26:52
Serves 15
Ingredients
1 ½ cup of flour
1 tsp baking powder
½ tsp salt
1 ½ cup of light brown sugar
1 whole stick and 3 tbsp of butter
2 large eggs
1 ½ tsp vanilla extract
½ cup of butterscotch chips
½ cup of white chocolate chips
1/2 cup condensed milk
9×13 pan
Instructions
Preheat oven to 350 degrees. Melt two sticks of butter on a low eternal flame. Set aside to cool while singing this New Edition song. Next, combine flour, baking soda and salt together in a medium-sized bowl and whisk.
Mix brown sugar with the now cooled-off butter. Add eggs and vanilla and whisk. Combine everything together and stir well. Fold in ¼ cup of butterscotch and ¼ white chocolate chips. Now pour half of it into a 9×13 pan and press well into the bottom. Pour in a 1/2 cup of condensed milk and spread evenly on blondie mix, then pour the remaining ¼ cup of butterscotch and white chocolate chips into mix. Pour the remaining mix on top and smooth over so everything is somewhat even.
Bake for 30-35 mins, let cool before serving. Serves about 15 bleedin' witches.
BloodFeast https://thebloodfeast.com/